Let us know what can we do for you.
Contact us today!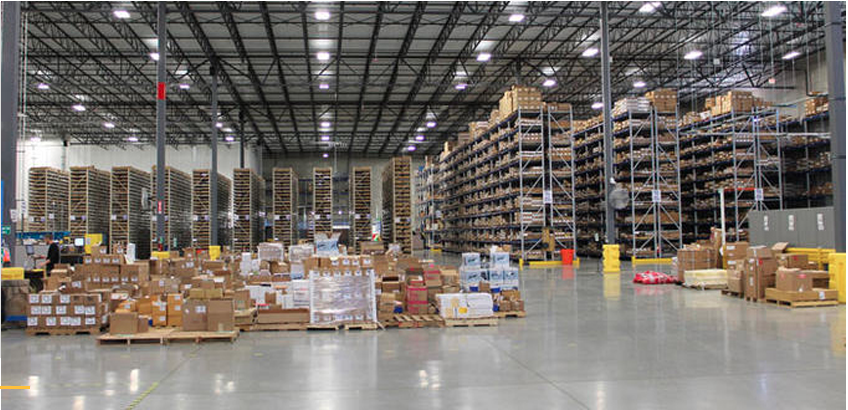 INTELLIGENT WAREHOUSE SOLUTIONS
Finding the right solutions for your company's storage and distribution needs increases profitability and promotes your corporate reputation for reliability. At Canyon Logistics, we have more than 80 years of combined experience in managing warehousing and distribution for our clients.
Utilizing a cutting-edge warehouse management system sets us apart from competing warehousing companies and ensures that your supply chain functions smoothly, every step of the way. We provide integrated support for processes that include the following:
Permanent, Long-Term and Short-Term Warehousing
Sprinkler system
Contract storage
Secure warehouse
Fulfillment Services
Cross docking
Consolidation/Collaboration
Delegated inventory control department
Inventory and quality control
Product sampling
Serial number/SKU control
Auditing
Distribution Options
Fulfillment
Order picking and packing
CANYON OPERATES TWO FACILITIES IN THE HOUSTON AREA
Canyon Logistics facilities include 105,000 square feet of strategically located warehousing space and 15 acres of outside storage that are always ready to accommodate any storage or distribution needs our customers may have including project freight and out of gauge (oversized) or overweight cargos.
Canyon Logistics also provides a Level H-3 Hazardous Material Warehouse in full compliance with all federal, state, county and municipality ordinances applicable to warehouse storage and movement of flammable, combustible, corrosive and oxidizer chemicals.
Our in house forklift operators and heavy haul/lift specialists are qualified and experienced in handling our 35 forklifts ranging from 5,000 to 62,000 pound capacity.
All Canyon Logistics facilities include dusk-to-dawn security patrol on premises, cameras throughout the warehouses and yards, as well as on-site alarm systems.
All Canyon Logistics activities are performed in compliance with personal and global safety standards.
CANYON LOGISTICS
21452 W Martin Dr. 
Porter, TX 77365
 Whse – 100,000 sq ft
 Yard – 5 acres